Détails techniques de l'ozone R1V4


Plage de vent de l'ozone R1V4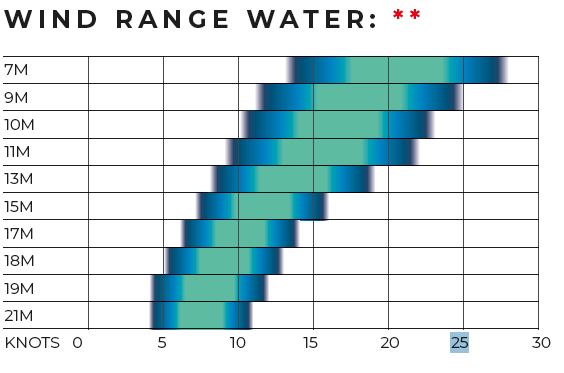 Infos produit
The R1 V4 has been derived from the extremely successful R1 V2 and V3, both of which set the benchmark in kite racing competitions.
The V4 design takes it to the next level, delivering supercharged performance while maintaining the R1s well known ease of use and accessibility.
Developed closely with our top team riders, multiple World Champion Nico Parlier and 2019 World Champion Axel Mazella we have pulled out all the stops.
The new re-designed internal structure has allowed us to increase cell count up to 8% while reducing bridle line up to 12%, accounting for major parasitic drag reduction.
The Leading Edge now features Double Transversal Shaping creating a cleaner surface on the most important area of the aerofoil. The result is less turbulent airflow and longer skin adhesion, which positively effects the lift to drag ratio increasing overall performance.
The top and bottom surfaces use our time proven Ultra Light materials, with an even lighter weight material for the internal structure on the 15m to 21m sizes keeping weight down and improving light wind flying characteristics.The Leading Edge air intakes have been refined for faster progressive inflation, improved seal and optimised positioning to maintain internal air pressure. This enhances land and water re-launch capabilities.The all-new R1 V4 Pro-Tune Speed System is lightweight and low drag using reduced line diameters and features incredibly simple adjustment via the stream line self-locking Splice Trim System.What do these design changes mean? More speed, more power, better upwind and downwind angles in a package that is as easy to use as its predecessors!All R1 V4 sizes are IKA registered.