CONNECT CONTROL BAR
Freeride, Touring, Progression
The CONNECT Control Bar is tidy, lightweight and safe. Configured to use our B-Safe security system, it features 7 + 14m flying lines with a high split Y. The lightweight bar stick is equipped with soft bar ends and offers great comfort, smooth steering whilst depowering, as well as maximum safety during your session.
| | |
| --- | --- |
| TECHNOLOGY | 5th line Control Bar (incl. Quick Release & Flying Lines) |
| SKILLS | Beginner – Expert |
| SIZES | 50 cm width |
| TERRAIN | |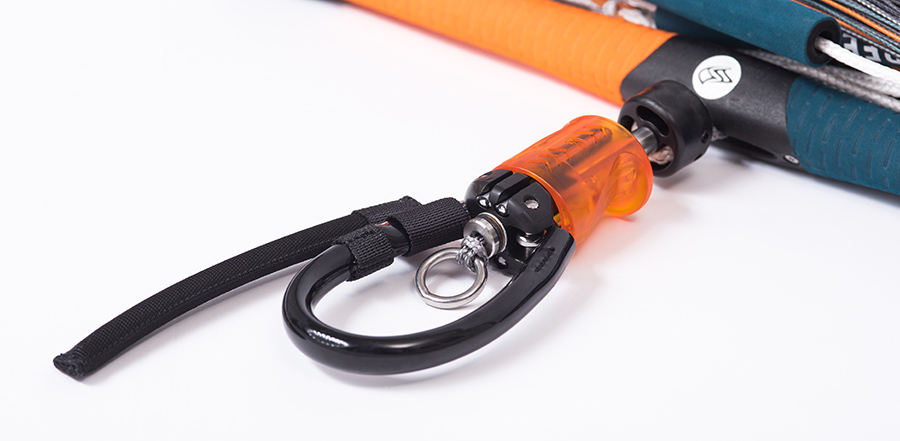 Quick Release 3.0
Notre largueur The Quick Release 3.0 (QR 3.0) est conforme à la norme AFNOR. Il est léger, compact et solide, équipé d'un tchoutch incassable et son ergonomie le rend très facile à activer en cas de nécessité.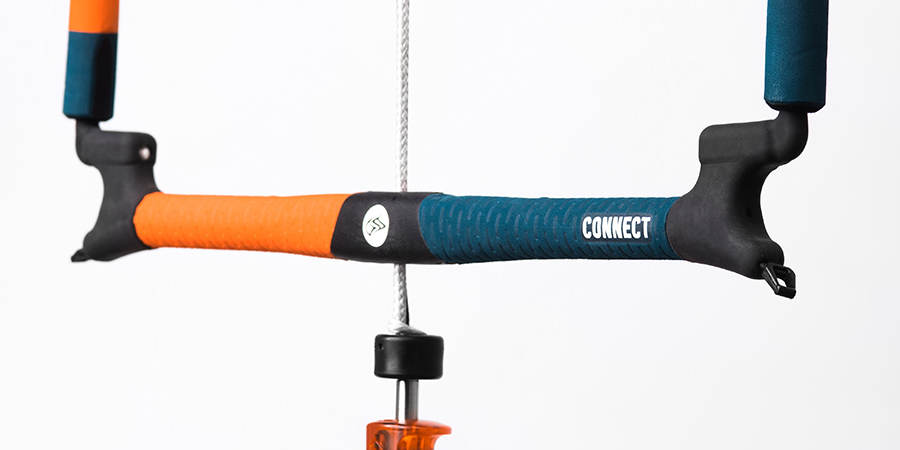 Light Bar Stick
D'un poids de 0,34kg le bâton est orange et bleu pétrole, il fait 50cm. Son grip en EVA est très confortable et tient parfaitement en main.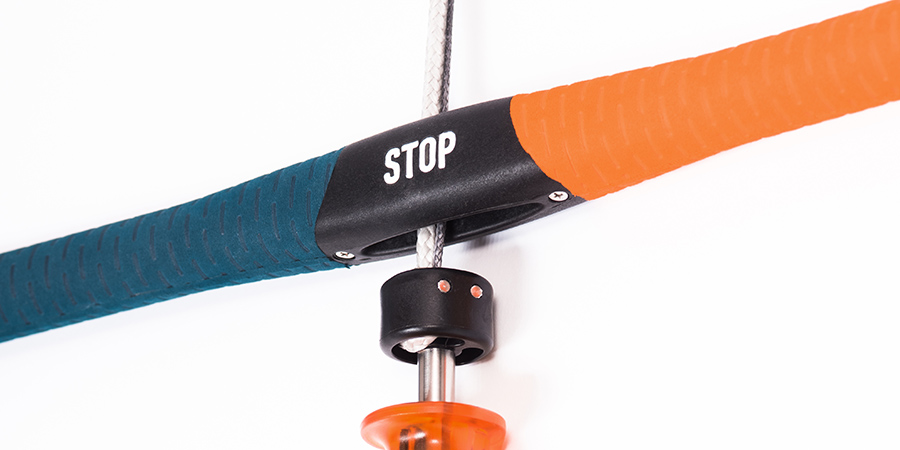 Exchangeable One-Hole Eyelet
L'oeillet est étudié pour une friction minimale avec le bout de border choquer. il est remplaçable en cas de besoin ce qui rend la barre encore plus durable dans le temps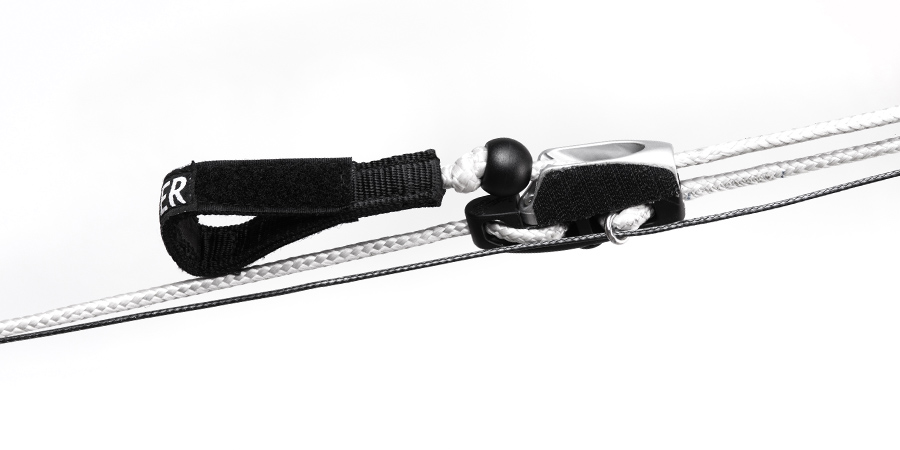 Clam-Cleat Adjuster
le système de trim a clam cleat permet un réglage précis de la puissance de l'aile. La longueur de trim peut être réglée pour s'adapter à la longueur des bras du rider.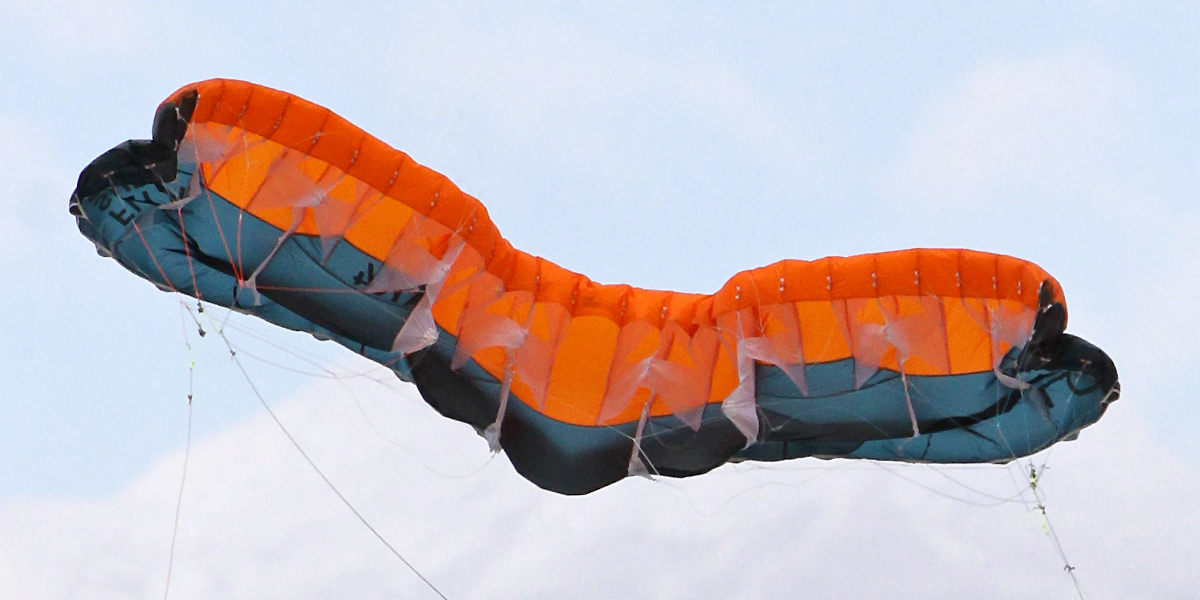 B-Safe System ready
Une 5è ligne est fixée à 2 points d'attache des suspentes du niveau B, lors du déclenchement du largueur la barre remonte sur la 5è ligne et le kite est maintenu en position horizontale sans traction. Avec ce système l'aile se pose proprement dans la fenêtre sans traction et reste facilement redécollable. Nous conseillons ce système pour les PEAK4.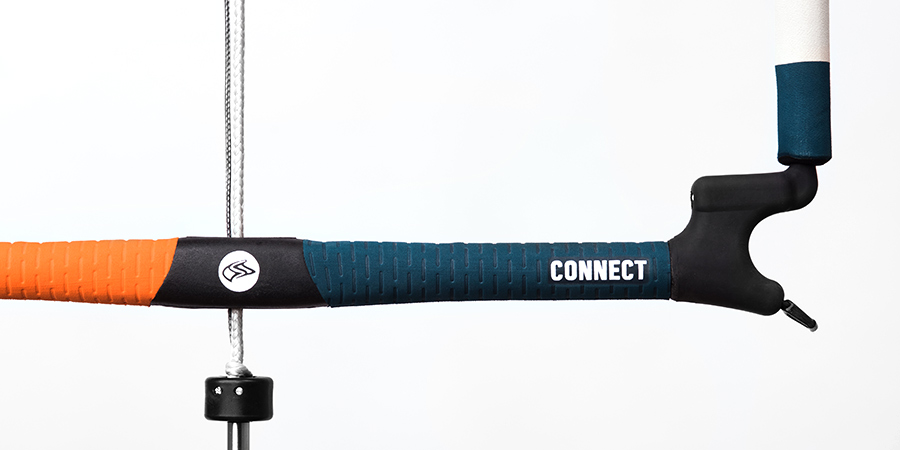 Tuning Options
La longueur des lignes peut être réglée à l'ide noeud situés sous les flotteurs de la barre. Cela permet de compenser la classique rétractation des lignes arrières et éviter le surbordage. Le réglage de la longueur du bout de border choquer permet d'adapter le réglage de barre à la taille du pilote. Les lignes en 2 parties permettent d'utiliser la barre en 14m de lignes tout en gardant une sécurité parfaitement opérationnelle