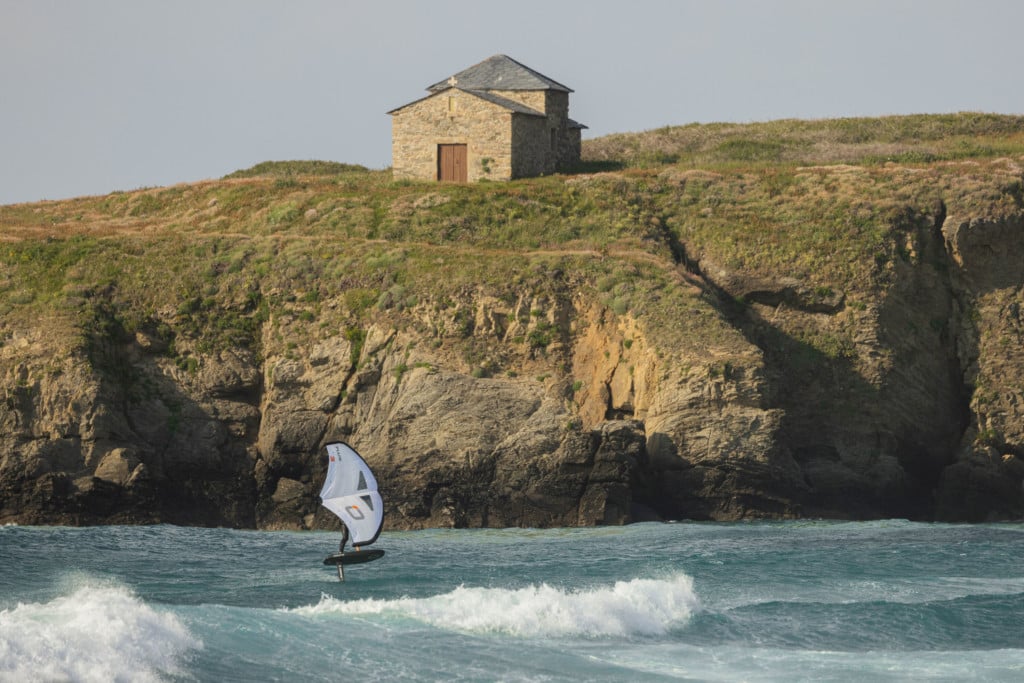 After almost 80 prototypes, the Flux flies faster than any wing we've ever made.
Not only does it create more immediate power, but the Flux's precisely tightened canopy structure can now hold and manage far more wind. Load it up and the Flux will keep its shape and create more usable power instead of deforming.
Ride with the type of freedom that's only possible when you drastically reduce the feeling of drag in a wing.
All you need to do is maintain a comfortable riding position while the Flux automatically shifts seamlessly through its gears; accelerating harder through the wind to allow you to push your limits beyond expectation.
Made for this: it's time to get better at everything
Trying to imagine the performance possibilities in a rapidly evolving sport like wingfoiling is a mind blowing task as riders continue to demand an expansion of their wing's remit and capabilities.
Enter the Flux…
If you want to outpace the pack, jump higher, rip waves more freely or simply blast hard and fast across the open ocean, the Flux is supercharged with incredible air speed and power management. Add in the super-connected handling feel and then get ready to enjoy mind-altering sessions.