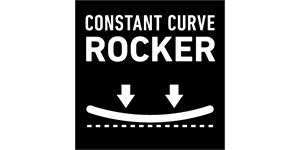 CONSTANT CURVE ROCKER
Our Constant Curve Rocker ensures maximum performance on demand. The shape gives you precise feedback, constant grip and control even in the toughest conditions or whilst riding at full speed.

ERGONOMIC TOESIDE
The asymmetric outline uses a rounder and shorter toe-side outline. This increases control when riding toe-side and provides increased manoeuvrability while carving.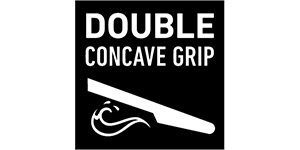 ADAPTED DOUBLE CONCAVE
The Adapted Double Concave allows for exceptionally early planing. Upwind riding is comfortable and effortless.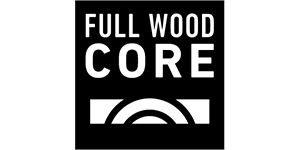 FULL WOOD CORE
The FLYDOOR6 is built with a full-length wood core made of ecologically grown paulownia wood. This guarantees the optimal mix of flex, responsiveness and dynamic recovery force in the board, while retaining huge amounts of strength and durability.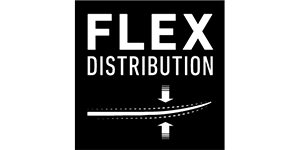 FLEX DISTRIBUTION
The 3D sandwich construction and biaxial laminate around the woodcore provides the necessary torsional stiffness and durability. This construction gives the board plenty of flex in the tip area while reducing flex in the core of the board. Giving you more direct board feedback and more performance without compromising smoothness.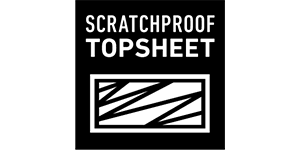 SCRATCHPROOF TOPSHEET
All of our boards have a special high-quality UV and scratch-resistant coating, thus offering a long product life. The graphic design is protected under the coating, so that it does not get damaged if the board is slightly scratched.
FLYDOOR6… keep going!
Efficiency is critical in light wind riding – we focus on performance in product design to get you out as often as possible on the water. The FLYDOOR6 core is based off a solid paulownia wood core with an tailored double concave, which cleverly contributes to weight optimization and early planing. The asymmetric outline lets you cut through choppy water with ease. The adapted flex, improves the edge grip of the board as the wind increases. The FLYDOOR6 board line is designed for those who want to maximize their time on the water not only with relaxed lightwind cruising.
Playful and forgiving, with excellent planing characteristics and effortless upwind performance, developed for those wanting to make the most of light winds.
'Ready to Ride' package consists of:
1x FLYDOOR6 Kiteboard
1x SQUAD Pad-Strap-Set (incl. screws & washers)
4x Fins G10 50 mm (incl. screws & washers)
1x SQUAD Grab Handle (incl. screws)
1x Accessory Bag
1x FLYDOOR6 Manual
'Board-only' package consists of:
1x FLYDOOR6 Kiteboard
4x Fins G10 50 mm (incl. screws)
1x FLYDOOR6 Manual
The SQUAD is our premium kiteboard binding and builds on a solid base plate. It transfers your input reliably to the board and offers a variety of adjustment options to perfectly match your foot. Decide on magnificent support combined with comfortable shock absorption, slide over the water so relaxed that even Jesus becomes jealous!
// ADJUSTABILITY
// CUSHIONING PAD
// ONE-SIZE FITS ALL