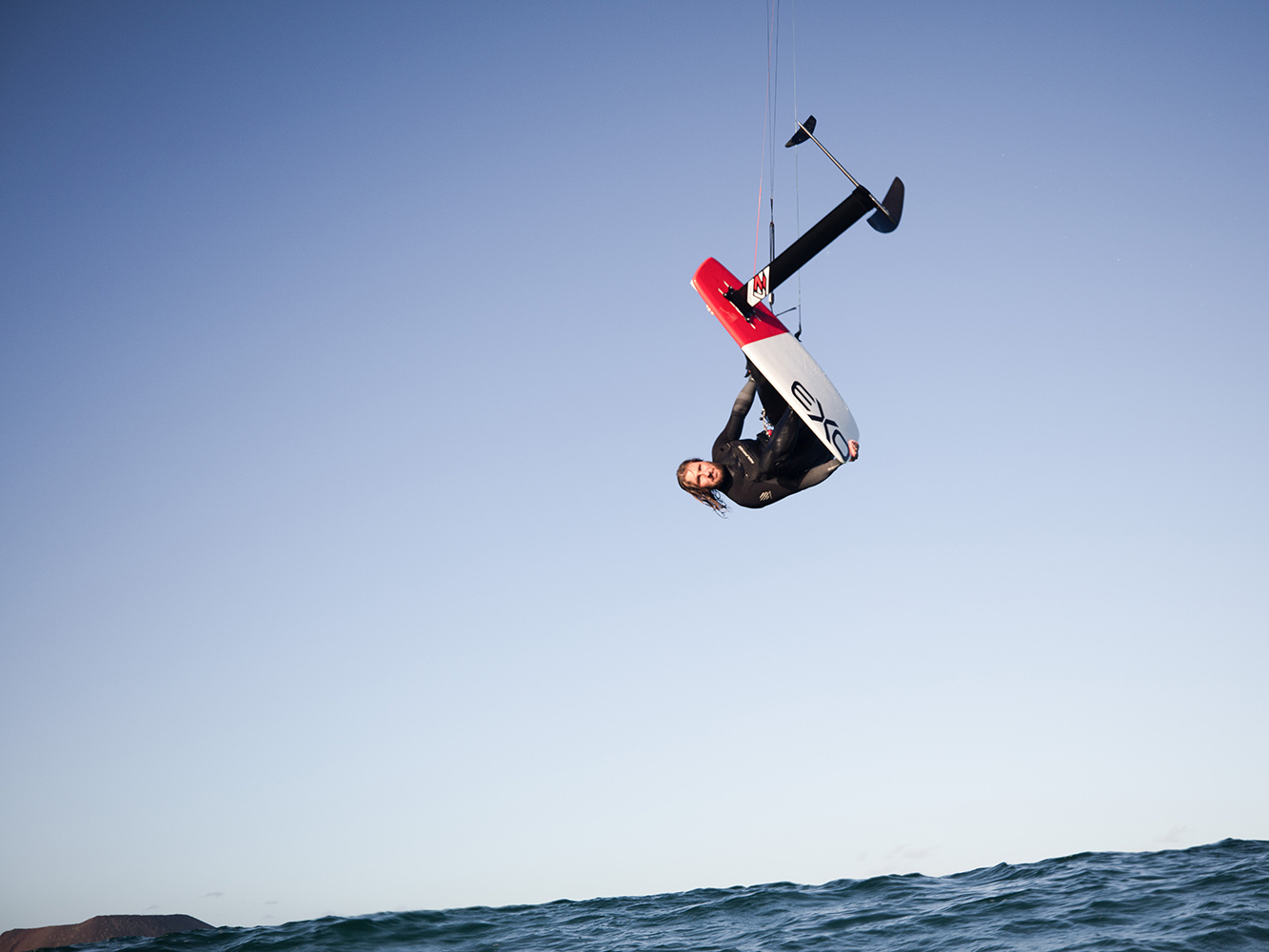 HYDROFOIL CHARACTERISTICS
The Aspect2 wing is created with a lower aspect ratio and rounded tips as compared to its predecessor. Therefore, the foil is easier to control and safer to ride without losing the radical performance of the previous model.
We have totally redesigned its lay-up and achieved to make the Aspect2 front wing 30% lighter.
The new shape offers a huge speed range which is underlined by its smooth stall behavior and the low stall speed.
Go fast and go big – this is your wing!
MAST CHARACTERISTICS
Full Carbon or Carbon aluminium
96 cm length or 80 cm lenght
Suitable for 4 screw plate mount (see FAQ "Mast Interface" for measurements)
The full carbon 96 cm mast is perfect for deep water conditions, for easy maneuvers and best hydrodynamic performance. The profile with special radius is designed with low-drag profil at the bottom, the middle section shows an anti-ventilation profile, the top section is force flux optimized to guarantee directest control.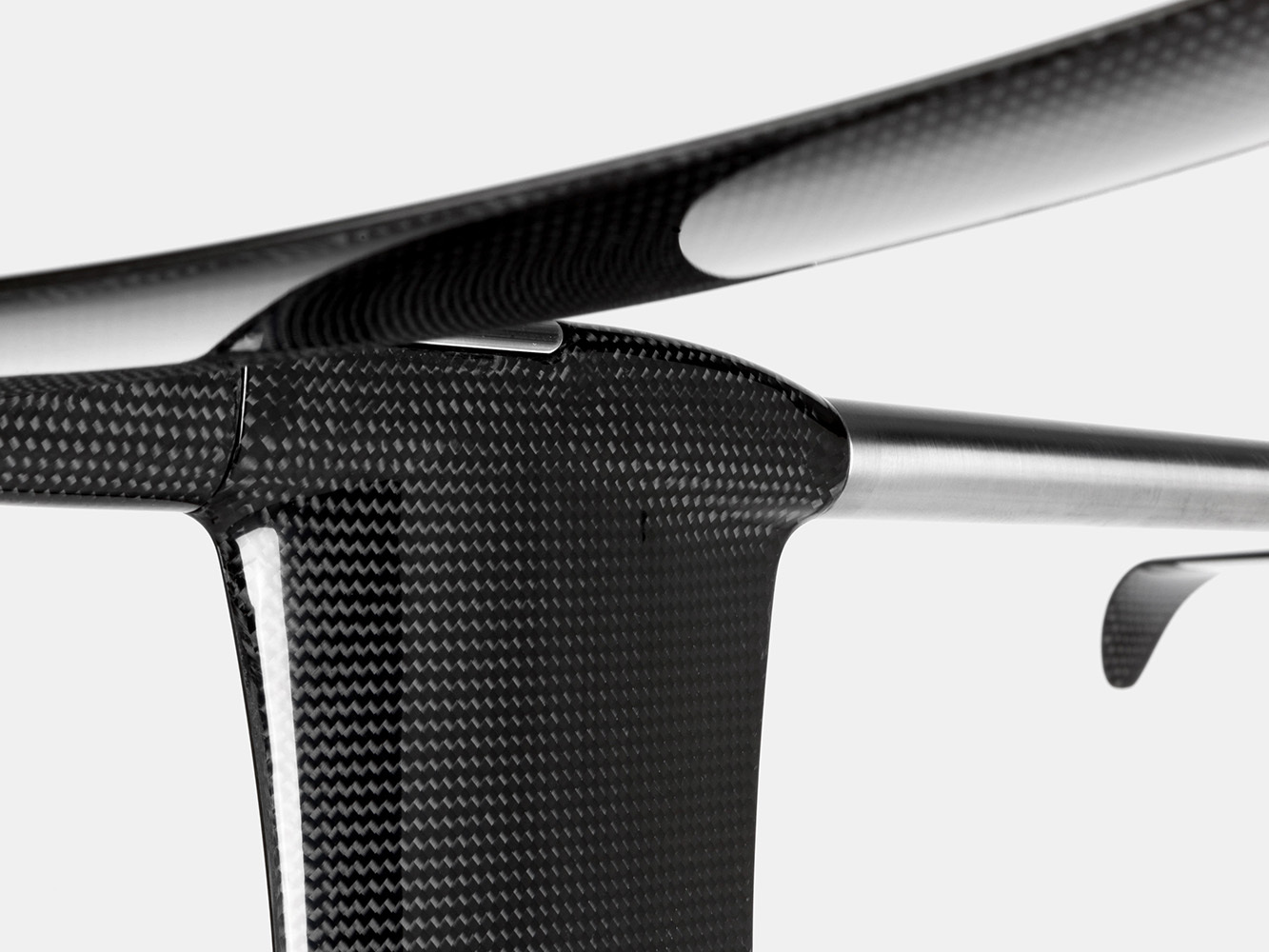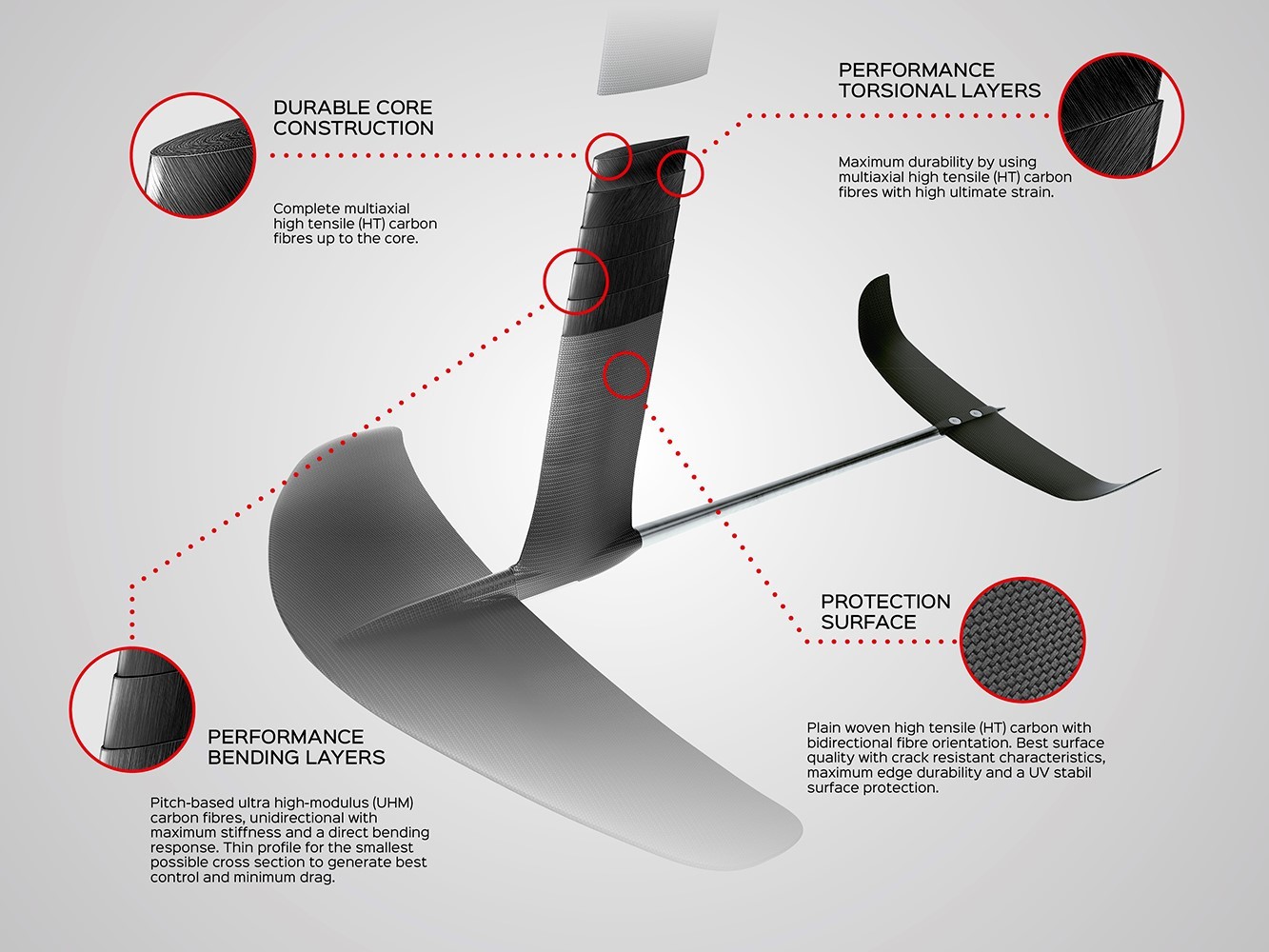 TECHNOLOGY
CONNECTION SYSTEM
Our unique connection system allows to change the front and rear wing in seconds.
For every level and every condition we offer the perfectly matching carbon wing.
FUSELAGE
The lowest possible surface leads to minimal drag combined with maximum stiffness!
We rely on our special high alloy steel comprising these advantages together.
The assembly with steel is solid and very reliable.
The Aspect2 comes standardized with the 55 Bionic Fuselage and Bionic rear wing to enable best maneuverablity, top speed and upwind angle. Due to our modular design it performes great with our Freeride wing and Fuselage.
FOIL PACK INCLUDES
| | |
| --- | --- |
| COMPONENTS | |
| Mast | 96 cm Full Carbon |
| Front wing | Aspect2 (625 cm²) |
| Fuselage | 55 |
| Rea rwing | RW190 |
| | We recommend +0,6° rear wing angle |
| PARTS & ACCESSORIES | |
| Connection Plate | |
| Angle Shim Set | +0,15°/+0,3°/+0,6°/+0,9° |
| Foil Screw Set incl. Tool | 4 x M6x20, 2 x M6x14 |
| Anti Seize Paste | Förch, 5g |
| Suitable Protective Cover Set (3-piece set) | Front wing-, Rear wing- & Mast-Cover |
| Travel Bag for Foils | Hydrofoil Bag Freeride |